Providing 100% Reliability for Water and Wastewater Systems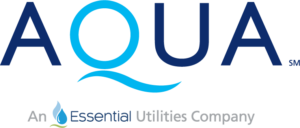 Providing reliable water and wastewater services to communities requires a commitment to operations and infrastructure. A lot can go wrong with a water or wastewater system over time and providing 100% reliability demands a quick response to any potential issues.
Aqua America currently owns and operates more than 1,400 public water systems and more than 187 wastewater treatment plants and collection systems that serve more than three million people across eight states. In the greater Pennsylvania region an advanced SCADA system is used to continuously monitor all aspects of operations and the various delivery systems. One of the most important functions of these monitoring systems is to notify operators of any condition or failure that may impede these delivery systems.
Aqua America's existing alarm notification system at the PA facility was experiencing frequent failures, which eventually lead to a catastrophic failure of the entire alarm notification system. Converting all this information over to a new system would typically be an overwhelming and time consuming task. Aqua America turned to TopView Alarm and Notification software for their new platform.
"With the help of the TopView folks, we converted the system over and got it up and running over a weekend" Said Doug Dietrich, process control engineer at Aqua America. "This was a monumental task that would have taken weeks to resolve using our previous product, but together, we got it done quickly and seamlessly."
The Pennsylvania region is Aqua America's headquarters and largest customer base serving the various communities throughout the state. The notification system had to monitor and react to over 4,000 alarm points covering all of the municipal systems.
TopView is a comprehensive alarm management and alarm notification software system from Exele Information Systems. TopView's notification options include audible alarms, e-mail notification, SMS/text notification, voice call-out notification, and custom notification solutions.
Christopher Herron, an Aqua America process controls engineer, was one of the people tasked with the conversion of their existing alarm notification system to TopView. "Fortunately TopView has a feature called SCADA Connect which made the process seamless", said Herron. "SCADA Connect had an option that allowed us to convert our existing configuration to TopView." The main value of SCADA Connect is a feature that allows users to dump the alarms from the SCADA system into TopView, along with all of the alarm properties (descriptions, priorities, etc.), simplifying the conversion and configuration process. "The conversion went flawlessly" noted Herron, "and we are also able to export our configuration data to Excel, which is much more user friendly than the previous Access files."
With the TopView system now installed in PA, users can watch notifications come in and see the corresponding call out and any replies that may occur. This traceability information can be used for analytical and troubleshooting purposes as well. Aqua America has plans to install another TopView system at its Virginia facilities in 2020 with the intention to propagate TopView throughout the entire Aqua America system.
About EXELE
EXELE Information Systems, Inc. is a consulting and software engineering company that specializes in products, services, and applications for the manufacturing, process, and related industries. EXELE was founded in 1978.
About Aqua America
With more than 130 years in operation, Aqua America believes that water is a resource worth protecting, and they take the responsibility to protect and provide water services for the communities they serve seriously.