Overview
Exele's TopView® software is a powerful, yet easy-to-configure, alarm management, alarm notification, and remote monitoring tool for Process and Automation data, Databases, and System Performance & Network Ping Response data.
Process and Automation data:
TopView OPC/SCADA, OPC Alarms and Events, TopView PI/Rockwell FactoryTalk Historian (OSIsoft PI), MQTT, and TopView for Canary Labs
Databases:
TopView SQL Lookup (ODBC/OLEDB) and TopView SQL Events (ODBC) for relational databases, spreadsheets, files
System Performance data:
TopView PerfMon for Microsoft Windows System Performance and Network Ping Response.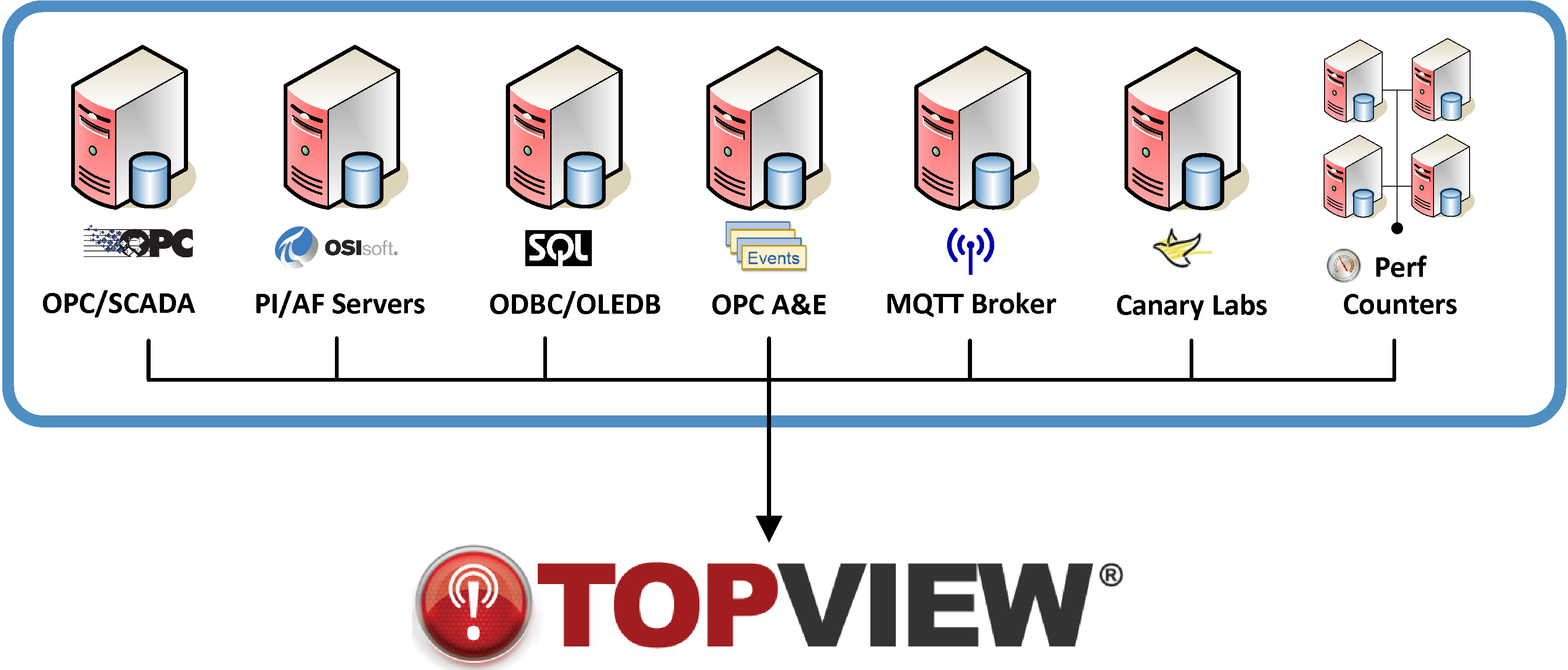 TopView is a comprehensive, cost-effective alarm management and alarm notification tool that is being used successfully wherever data measurements and alarms need to be monitored, such as in water and wastewater, electric power generation, oil and gas, manufacturing, building management, chemical, pulp and paper, research, communication, transportation, IT, and system performance.
TopView allows you to quickly and precisely respond to abnormal conditions, saving time, equipment, material, and money. Users find it to be a far superior solution to other alarm and notification solutions or traditional auto-dialers.