TopView Alarm and Notification Engine
Each instance of the TopView Alarm and Notification Engine performs the tasks of a TopView configuration including data monitoring, alarm recognition and logging, notification, report generation, Remote Viewer and Mobile Web App connections.
The TopView Engine can run interactively or as a Windows Service.
If interactive, The TopView Engine window provides two views of the monitored data (Current Values and Current Alarms) as well as Alarm History/Analytics and the ability to add alarm comments/annotations. If The TopView Engine is not interactive, these same views and alarm details are available in the TopView Remote Viewer and the Mobile Web App.
Current value and alarms: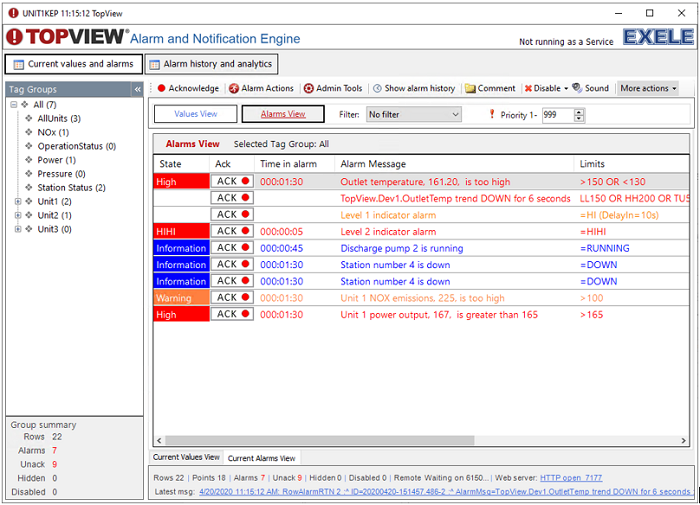 Alarm History and Analytics: