Remote Viewer
The TopView Remote Viewer client (for Windows desktop computers) allows users to monitor TopView and acknowledge alarms from anywhere on the network.
Using the Remote Viewer desktop client, the user can
Monitor the value and status of all TopView tags (Values View)
Monitor current alarms and unacknowledged items (Alarms View)
Hear audible alarms (WAV and Text-to-speech)
Acknowledge alarms
Disable, snooze/shelve alarms
View and filter alarm history
Create Alarm Reports
Perform Alarm Analytics (find worst offenders, identify alarm flooding, …)
Enter comments/annotations for alarms
View the TopView application log
The Remote Viewer can also display the Remote Viewer icon in the System Notification Area of the users desktop. The icon will display new alarm messages in a pop-up bubble as they occur in TopView.
Need to download the Remote Viewer? See the Remote Viewer download page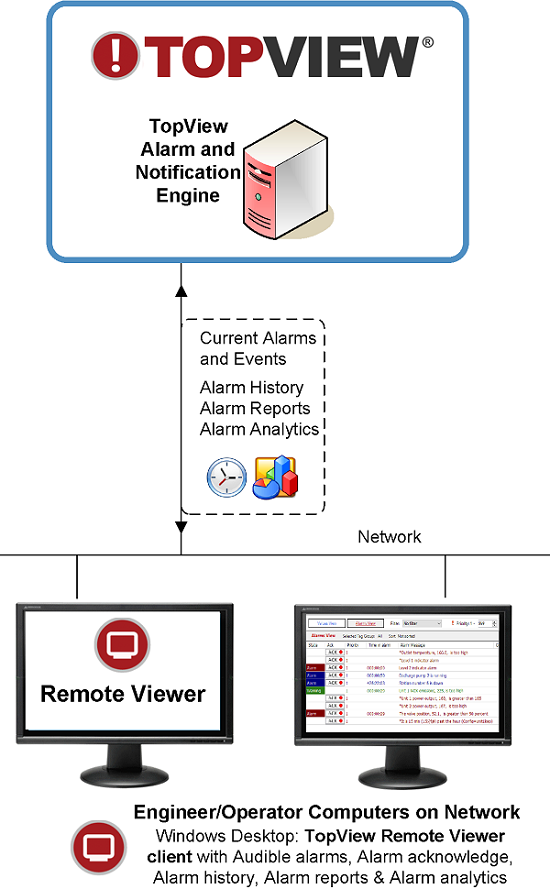 Current values and alarms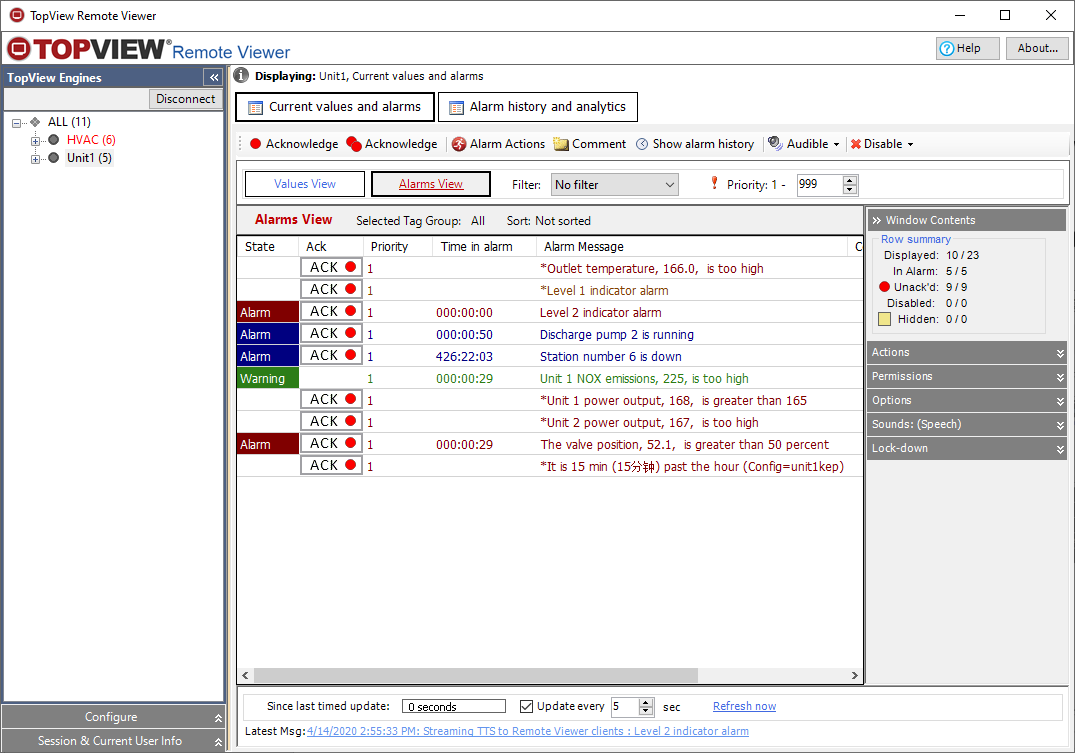 Alarm History and Analytics: