Partners

---

Canary Labs provides Enterprise Historian and trending solutions that simplify and optimize data analysis driving more informed, confident decisions. Leading companies worldwide rely on Canary Labs open, flexible and high performance software to improve process metrics and increase the agility, efficiency and reliability of data access.
To learn more about Canary Labs, please call +1-814-793-3770 or visit: www.canarylabs.com.
---

Visit Cantor Fitzgerald Environmental Brokerage Services (EBS) at 
http://www.EmissionsTrading.com
 to see and take full advantage of your emissions trading profit opportunities!
---
http://www.kepware.com/
Kepware is the world leader in communication software for automation and offers unique experience in both OPC and embedded device communications.  Since its beginning in 1995, Kepware has focused on the development of communication drivers to automation controllers, I/O and field devices.
---

http://www.multitech.com/
Multi-Tech Systems is an ISO 9001:2000-certified global manufacturer of award-winning telephony, Internet, remote access, and device networking products.
Exele recommends MultiTech Modems for TopView: Read more…
---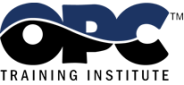 OPCTI is a global OPC training company with workshops in the Americas, EMEA and Asia-Pacific. OPCTI offers hands-on training both in-person and online. Unlike other companies that offer vendor-biased information, OPCTI focuses strictly on training and does not sell its own products. OPCTI is the only company endorsed by OPC Foundation member companies to award the Certified OPC Professional (COP) designation.
---

http://www.osisoft.com
OSIsoft delivers the PI System, the industry standard in enterprise historians, as the core of its real-time infrastructure platform.