Installing
SQL Server Express 2012
This is an installation of SQLEXPRWT_x_64_ENU (WT is "with tools") on Server 2008 R2 64-bit
Note: .Net Framework 3.5 SP1 required
Select "New SQL Server stand-alone installation….: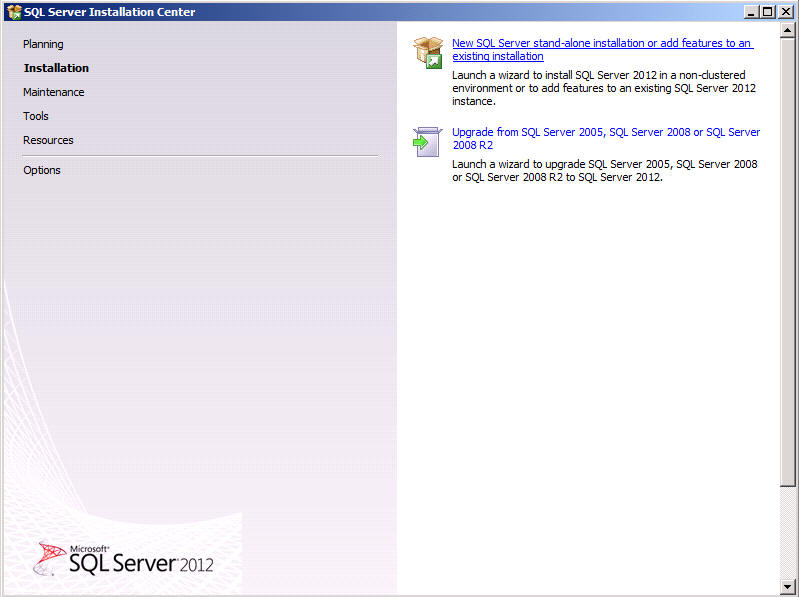 Check "I accept the license terms" then [Next>]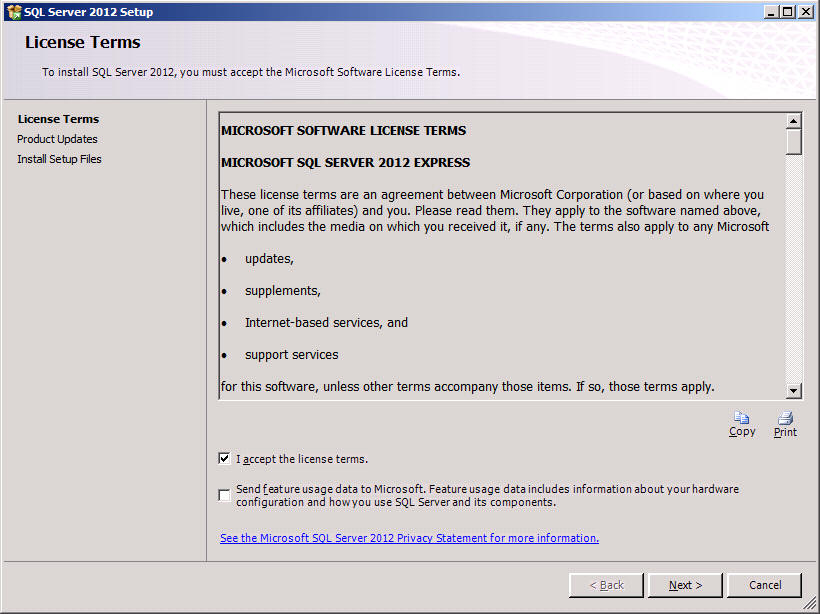 Select the following default features (minimum):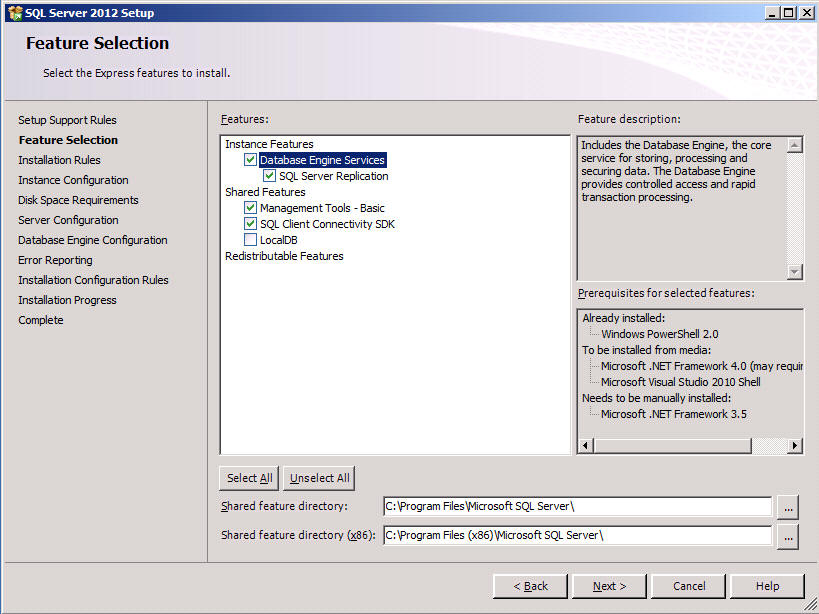 Use the default instance name or enter your own instance name (like TopViewInstance)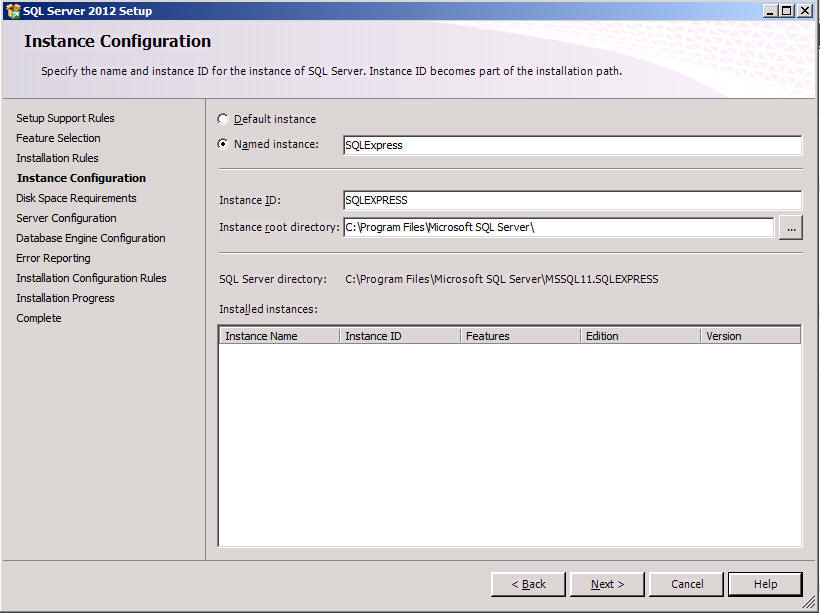 Under Service Accounts, set Startup type to "Automatic" for the both Services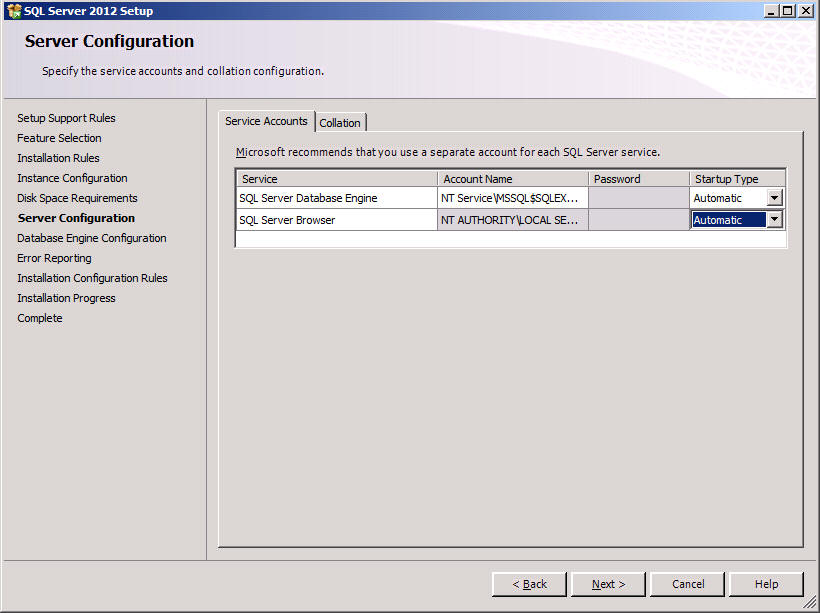 Selected "Mixed mode" and enter password for sa account (e.g. topview).
Since TopView may run under different Windows user accounts, we recommend using Mixed Mode Authentication. You can enter the password topview and click [Next]. If you decide to enter a different password for 'sa', make sure you remember the password since you may need this password when you configure SQL Server for use by TopView.
You can also add additional users as SQL Server administrators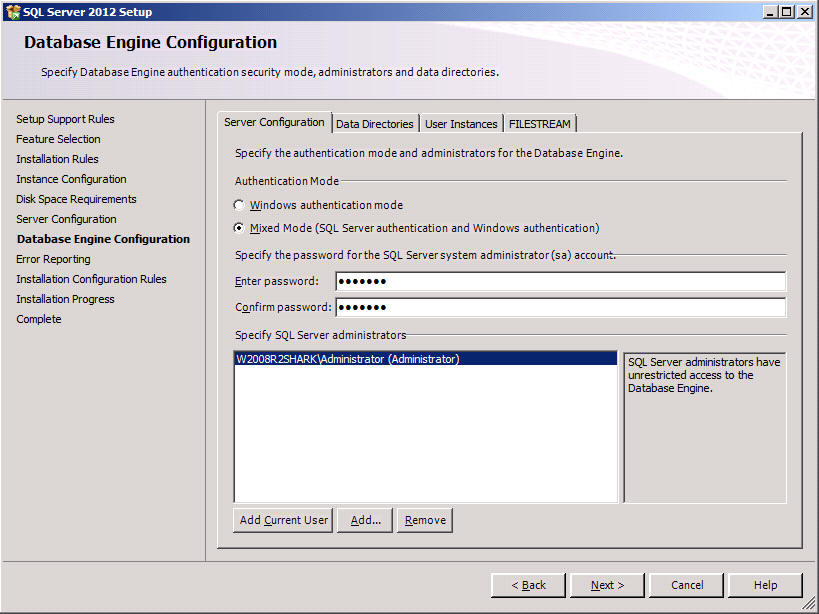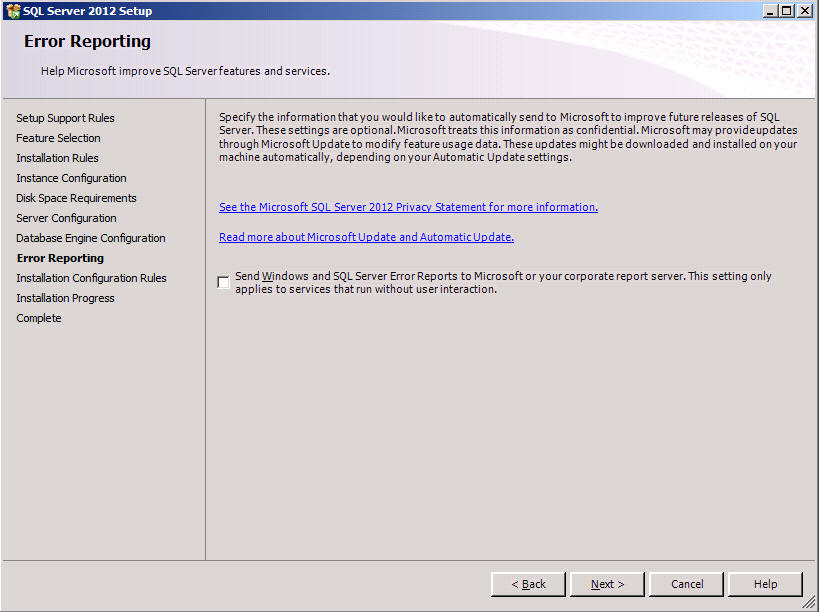 You may get a message before this screen stating that a reboot is required