Installing SQL Server Express 2005
End User License Agreement: click [Next]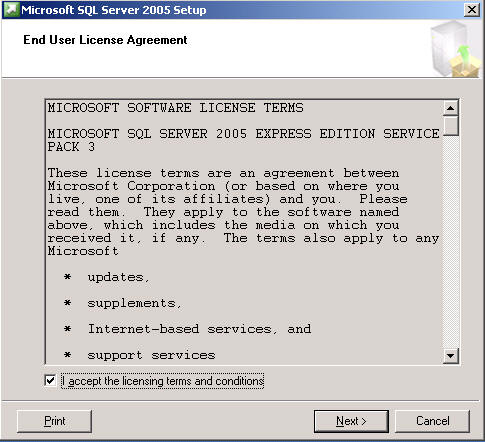 Install any prerequisites: click [Install]
Welcome, Configuration Check, and Registration Screens: Click [Next]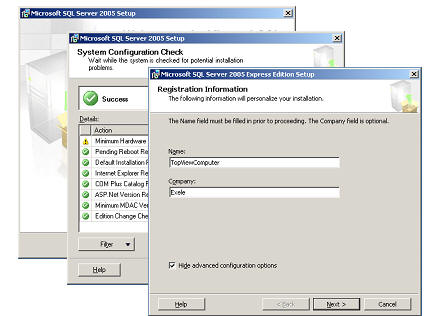 Feature Selection Screen: Database Services and Client Components should be set to "Will be installed on local hard drive". Click [Next].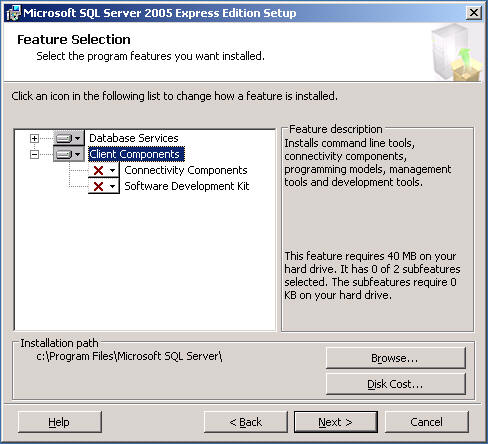 Authentication Mode Screen
Since TopView may run under different Windows user accounts, we recommend using Mixed Mode Authentication. You can leave the 'sa' password blank (recommended) or enter the password topview and click [Next]. If you decide to enter a different password for 'sa', make sure you remember the password since you need this password when you configure SQL Server for use by TopView.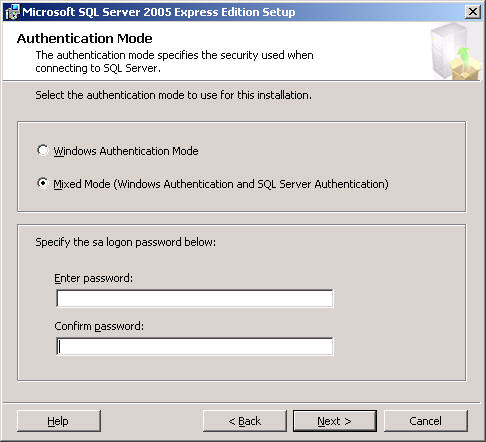 Configuration Options Screen
TopView does not require User Instances, so this option is not required.
You should "Add user to the SQL Server Administrator role". Click [Next].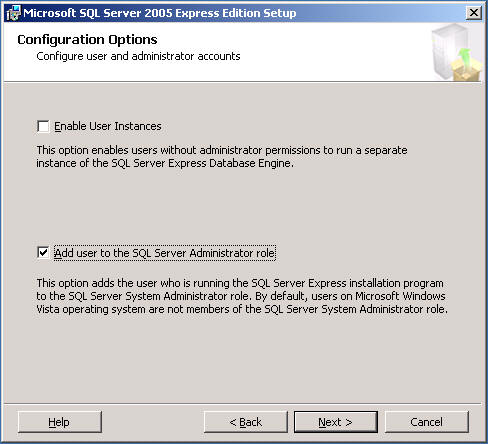 Error and Usage Report Setting Screen: uncheck items and click [Next]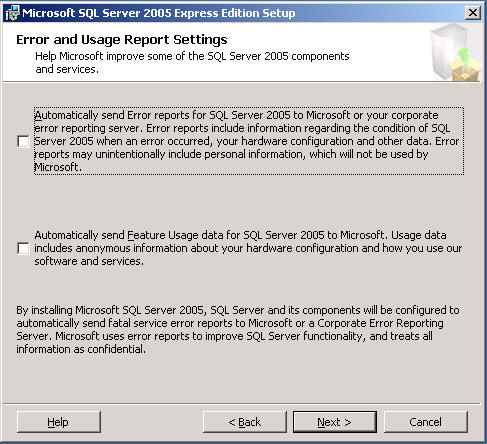 Ready to install Screen: click [Install] and complete the installation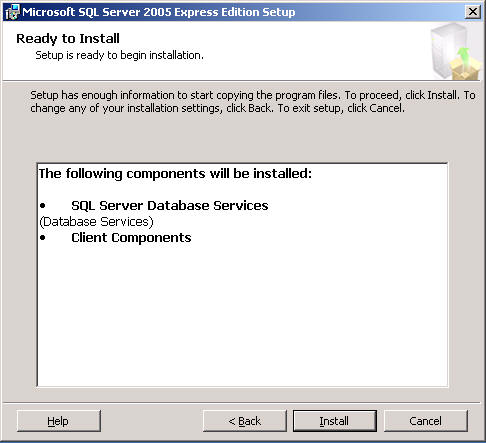 Post-installation steps:
Enable and Start the 'SQL Server Browser' Service:
This Service allows applications like TopView to automatically see the SQL Server instances that are available. In order for SQL Server to appear in the SQL Server drop-down in TopView you must enable and start this Service.
You can access the properties of this Service from Control Panel…Administrative tools… Services
Right-click the 'SQL Server Browser' Service and choose 'Properties
Set the Startup Type to "Automatic"
Start the Service